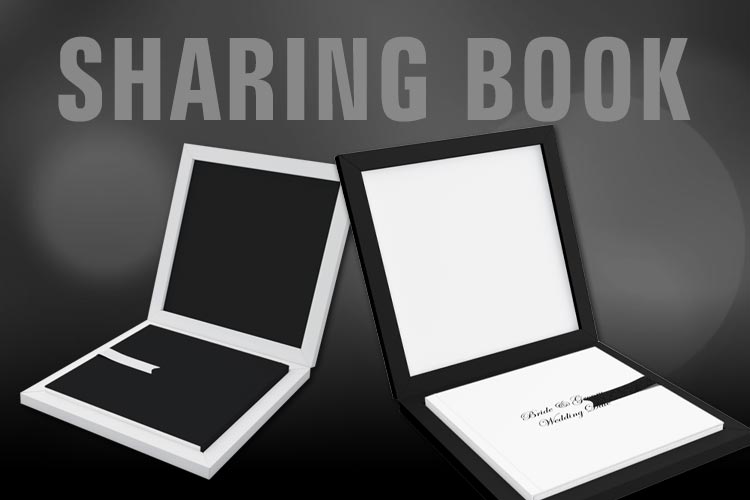 Inspired By The Young Book
A delicate and simple photo book in a beautiful display box, The Sharing Book will capture the essence and emotion from your day. It's discreet, understated, but still a classy wedding book. Having a Sharing Book in the Essentials Collection means that every customer I shoot for has a high quality printed product they can show their friends and family in combination with the freedom the USB digital service provides.
I made the conscious decision in 2018 to include an album with all of my packages and therefore added a small sharing book to my USB only service at "no extra cost". I did this because I believe it is important to provide you with at least one professionally printed product that reflects and showcases the quality of my photography. As a result, this benefits my business as most my work comes from friends' recommendations. I'd rather invest in you and provide you with a decent album you can show your friends and family, than leave it to you to source a cheap, low-quality, online product that really won't do my photos justice.
Stylish box
Similar to the Young Book the box is all part of the display of this book and can be personalised to match your wedding theme for a small additional cost.
Thick pages come as standard
This book incorporates lay flat, thick pages and continuous binding.
Cover Options and Personalisation
The cover is the distinguishing element of the Sharing Book which becomes an icon of minimalism. Blended with the block, assumes a primitive look and it fits perfectly the box generating new combinations through the style, the form and the values.
Colour options available
There are a selection of colour options for the cover, the box, the lining and the ribbon to personalise your book (see below). You can also have a photo inset on the inside of the box as an upgrade.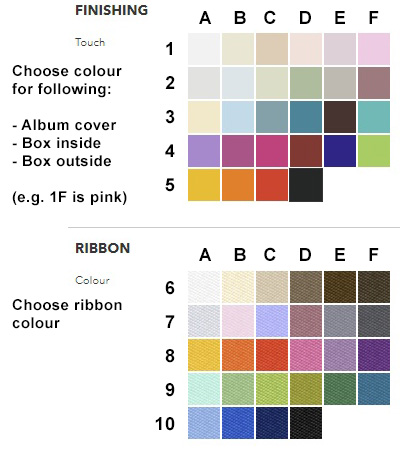 Bespoke album design
The same great bespoke designed layouts as the Classic Storybook albums I offer. You choose the photos and I design it for you. You get to approve the designs prior to printing.
Specifications included as Standard
20x20cm (approx 8x8in) Square Sharing Book and Box

Colour printed cover
Lustre photographic paper
Lay flat thick pages
30 photographs
Text on box (upgrade available)
Text on cover (upgrade available)
Albums can take 6-8 weeks to produce.