Accessories:
Heels Off
www.heelsoff.com
Wedding Flip Flop Boxes – All of your girly friends will come to your wedding in high heels and if you want them to dance all night long then you will need to give them a helping hand. They can take their heels off, put on a pair of sexy wedding flip flops and dance the night away.
Lovely Wedding Touches
www.lovelyweddingtouches.co.uk
We stock a range of items to hire from post boxes to easels, seating plans to vintage crockery, prop boxes to a sweetie table and a fantastic handmade range for something a bit different.
Wolf Print
www.facebook.com/thewolfprint
Wolf Print can produce personalised wedding clothing for hen and stag parties as well as personalised dressing gowns for the bridal party on the morning of the wedding. Very competitive pricing and friendly one to one service.
More Than B'loons
www.morethanbloons.com
We are a family run business with a huge variety of high quality balloons to suit every occasion. Always happy to assist and design unique balloons, working with you and your budget.
Candy Floss Creations
www.candyflosscreations.co.uk
Wedding Stationery – Everything I do is unique to each bride. All my stationery designs have been created around your individual styles and wedding themes. No design is used twice.

Cakes:
Cake Cuisine @ Hatfield Heath
www.cakecuisine.co.uk
Traditional, contemporary and bespoke wedding cakes presented with beautifully handcrafted sugar flowers whihc can be tailored to compliment the bridal bouquet and theme of the occasion.
Jennifer Cakes – Cakemakers
www.jennifercakes.com
I've been creating bespoke celebration cakes since the mid '90s, and now run Jennifer Cakes from my home studio in the village of Sible Hedingham, near Halstead, Essex.
Claires Cakes Essex
www.clairescakesessex.co.uk
Whatever your special occasion I will be happy to discuss your initial requirements by telephone or in person and will be delighted to work with you to design your perfect cake.

Cars:
Park Ward Carriage Company
www.parkwardcarriagecompany.co.uk
Don't just be driven to your special day… Arrive!
Special Day Car Hire
www.specialdaycarhire.co.uk
Special Day Car Hire, the friendly and professional chauffeur driven wedding car hire service for Essex and Hertfordshire.
NJS Executive Car Hire
www.njsexecutive.com
All of our fabulous Essex wedding cars are very spacious and luxurious enabling you and your dress a comfortable and relaxing trip to the church.
Brisan Carriages
www.brisancarriages.co.uk
Brisan Carriages helps you to choose the perfect vehicle for your wedding day. With a large fleet of vehicles you can choose the type of vehicle that is ideal for your style and budget.

Confectionery & catering:
The Chocolate Buffet Company
www.thechocolatebuffetcompany.co.uk
The Ultimate Chocolate Experience. Whether you are an all round chocolate lover, a celebrity customer, organising a wedding, corporate function or a special family celebration, we at The Chocolate Buffet Company have a range of products and services to enhance your special day or event.
Oliver Catering
www.olivercatering.com
When it comes to the choice of caterers you can be sure that Oliver Catering will be the right one for you. Redefining food…
Parkers Hog Roast
www.parkers-hog-roast.co.uk
Come to Parkers for our mouthwatering meats and sides and not forgetting yummy desserts and make your function one for everyone to remember!
Arabella Reeve Catering
www.arabellareeve.co.uk
Arabella Reeve Catering specialises in designing menus utilising fresh ingredients sourced locally.

Reception entertainment:
Andy Jamieson – Close Up Magician
www.andymagicman.co.uk
Your Wedding Day should be one to treasure and remember for a long time to come and Andy can enhance your special day performing stunning magic. The magic can be performed strolling around while photos are being taken, during the drinks reception, between courses during a meal or at your evening reception.
Tony Steward – Magician
www.thecompleteweddingmagician.co.uk
Wedding Magician Tony Steward is one of the most talented wedding magicians in the UK, renowned for his amazing magic skills and highly polished performances.
Steve Hearn – Professional Caricaturist
www.drawn4u.com
Steve is based at his home Studio in Langdon Hills near Basildon in Essex and supplies his Caricature services to Essex, Kent, London, Hertfordshire, Suffolk, Cambridgeshire, Buckinghamshire, Berkshire, Surrey, Sussex, Hampshire and the Midlands, as well as many other area's of the UK and abroad.
A Magic Moment – Gavin Davey Magician
www.a-magic-moment.co.uk
Conjuring is my business. Whether it be for a wedding, a prom night, an anniversary celebration or a little one's party, whatever the occasion, I'm your man!

Hair & make-up:
Bespoke Occassions Hair and Make Up
www.bespoke-occasions.co.uk
Our Stylists and Makeup artists offer a mobile Hair and Make-up service for your Wedding day/Event, travelling out to your home or your venue on the day; taking your stress away!
Gail Gardner – Wedding Hair & Make Up
www.gailgardner.co.uk
As a specialist in wedding hair, I can weave my magic and produce the perfect style, from classical to modern, traditional or just wonderfully romantic, the most intricate fairytale hairstyle for your special day. Also as a Qualified Professional Make-up Artist I can enhance your natural beauty and make you look radiantly beautiful.
Beautiful You – Professional Make Up
www.beautiful-you.biz
As a unique professional Makeup Artist, working on a daily basis, for weddings, Occasion makeup, Fashion Shows and Photo Shoots, with many years experience, Sam's absolute passion is Bridal makeup.
Bellus Femina – Hair and Make Up
www.bellusfemina.co.uk
Hannah initially started her makeup business in 2007 offering her services exclusively to brides but with a passion for all elements of the industry she soon found herself experimenting with new techniques and products.
Georgina Hairstylist
www.georginahairstylist.co.uk
Georgina is based in Hoddesdon, Hertfordshire with over 22 years of valuable experience. She can travel to most areas in the south east region including London and has been known to travel to wedding locations far and wide to ensure that each bride has the perfect bridal hair for their perfect day.

Venues – my regulars:
www.blakehall.co.uk
Blake Hall – Ongar, Essex
www.braxtedpark.co.uk
Braxted Park – Witham, Essex
www.burylodge.com
Bury Lodge – Stansted, Essex
www.colvillehallwedding.co.uk/
Colville Hall – White Roding, Essex
www.crondon.com
Crondon Park – Stock, Essex
www.downhall.co.uk
Down Hall – Hatfield Heath, Essex
www.ehvenues.com
Fanhams Hall – Ware, Herts
www.gaynespark.co.uk
Gaynes Park – Coopersale, Essex
www.legacy-hotels.co.uk
Great Hallingbury Manor – Bishops Stortford, Herts
www.highbarnevents.co.uk
High Barn – Great Bardfield, Essex
www.maidensbarn.com
Maidens Barn – High Easter, Essex
www.manorofgroves.com
Manor of Groves – High Wych, Herts
www.mulberry-house.com
Mulberry House – Ongar, Essex
www.prested.co.uk
Prested Hall – Colchester, Essex
www.thereidrooms.co.uk
The Reid Rooms – Margaret Roding, Essex
www.roomintherodings.co.uk
The Room In The Rodings – Beauchamp Roding, Essex
www.stockbrook.com
Stock Brook Manor – Stock, Essex
www.tewinbury.co.uk
Tewin Bury Farm – Nr Welwyn, Herts
www.deverevenues.co.uk
Theobalds Park – Cheshunt, Essex
www.walkernhall.co.uk
Walkern Hall – Walkern, Herts

DJ'S, bands and entertainment:
Lovelight Entertainment
lovelightentertainment.co.uk/
We are much more than just DJ's, we also specialise in Dance Floors, Lighting, Band Staging and Draping to give you the perfect backdrop for your evening's entertainment. It's the "Lovelight Look", which transforms your evening party into colour and sound. You'll love what we do!
SPJ Event Specialists
www.spjuk.com
A leading supplier of entertainment, event equipment and planning services for the South East. From organising DJs to bands, lighting to dancefloors, chair covers to photobooths and venue styling to wedding planning, we can do it all!.
DJ Terry Lewis
www.djterryjlewis.com
Not only will your wedding DJ be someone your guests will rave about long after you've returned from honeymoon, you'll impress guests with how beautifully and classy your venue will look with my wedding rig and lighting. I promise you will love everything I'll do for you or your money back.
Elliot Porter – Singer, Pianist and Guitarist
www.elliotporter.co.uk
Elliot Porter is a very talented singer, musician and song writer who regularly performs at weddings and events. He can provide ceremony and reception music with piano or guitar depending on your preference.
Danny Mills – Pianist
www.danielmills.co.uk
Danny Mills is generally regarded as one of London's top piano players and vocal entertainers. His amazing ability at the piano, great voice, and incredible musical memory has wowed many – most notably Michael Jackson, Stevie Wonder and David and Victoria Beckham.
Paul Arnold – Wedding Pianist
www.pianopaul.co.uk
I specialise in weddings, restaurants, conferences and wine/piano bars, providing a high quality entertainment service tailored to suit your personal needs. I provide a full size "weighted" keyboard where venues do not host a piano ensuring complete flexibility.
Ashley & Lloyd – DJ's – Floor Filler Events
www.floorfillerevents.com
Weddings are a momentous occasion full of exceptional memories, so we know these occasions need more than an ordinary DJ. So as well as providing a great DJ along with upto date equipment and lighting, our wedding services offer much more.
Essence Music Agency
www.essencemusicagency.com
At EMA we only offer the very finest hand-picked live bands, singers & musicians. Our reputation is based on making your party, wedding or function exceed all your expectations.
Ken Mercer – Guitar Vocalist
www.kenmercermusic.com
Ken's 20 years in the music business and his musical talents combined will ensure a great event wherever the situation may occur.
Piano DJ – Pianists and DJs
www.pianodj.co.uk
We specialise in providing pianists and DJs for weddings. PianoDJ is a small, family run company based on the borders of Essex and Hertfordshire.
Me and Him – Chris and Lee Music Duo
www.meandhimband.co.uk
Our repertoire consists of a collection of songs ranging from the 50s up to modern chart music, this allows us to appeal to a diverse audience, we really do have something for everyone! When performing we use professional backing tracks created in our studio, coupled with live guitars and vocals to produce a live band sound that creates the perfect party feel, all at a completely controllable volume.

Dresses & suits:
Peaches Wedding Shop
www.peachesweddings.co.uk
Our bridal range consists of designs by Alfred Angelo, Bonny, Sincerity and Venus. We also have a specialised selection of gowns, the 'Unforgettable' range by Bonny Bridal. With dresses in every conceivable style we are sure you'll be impressed.
Anthony – Wedding suit hire and tailoring
www.anthonyformalwear.co.uk
Our stores in Essex hold a selection of all the Anthony formal wear ranges and our main showroom has the largest collection of outfits to hire in the country.

Event planners and coordinators:
SPJ Event Specialists
www.spjuk.com
We can plan your event and supply marquee hire and styling, entertainment, event equipment. From organising DJs to bands, lighting to dancefloors, chair covers to photobooths and venue styling, we can help you plan it all!
www.occasionsweddingflowers.co.uk
Occasions & Celebrations – Specialist Wedding Florist and Events Coordinator
www.wedding-wonders.com
Debbie at Wedding Wonders
http://lestergethings.com
Lester Gethings Wedding Planner

Flowers:
Halo Blossom
www.haloblossom.co.uk
Halo Blossom is an award-winning floral design company, providing stunning flowers for weddings, events, businesses and venues.
Joy Flowers
www.joy-flowers.co.uk
Each wedding is unique, creating a stylish and elegant display of flowers for your special day. We pride ourselves in making your day the most special day you could ever imagine, with beautiful flowers.
Occasions & Celebrations
www.occasionsweddingflowers.co.uk
I am a specialist wedding florist based in Essex with over 8 years of experience, I am dedicated to providing you with beautiful bridal and venue decoration.
Aqua Flower Creations
www.aquaflowercreations.co.uk
With passion about flowers let aqua use their creative juices to create a romantic ambiance for your day. Bring your ideas together and we will make your dreams come true.
The Flower Mill – Essex
www.theflowermillessex.co.uk
The Flower Mill, floral design for weddings & events covering Essex & surrounding counties. Whether it's a few choice blooms or an abundance of colour, we at The Flower Mill will work closely with you, to design beautiful flowers to compliment your special day.
Flowers by Shirley
flowersbyshirley.co.uk
Every bride has their own idea on how they would like their flowers to look and we can discuss themes and combinations to make sure they are exactly what you've dreamed of.

Photo booths:
OMG! Photo Booth Hire
www.omg-entertainments.co.uk
We have supplied bespoke Photo Booth Hire for Weddings, Private parties & corporate events and have an outstanding portfolio of amazing reviews. Whether it's a Corporate Event Hire in London or a Wedding Photo Booth Hire in Essex, we supply the whole south UK & ensure the highest quality for any celebration.
Strictly Photobooth
www.strictlyphotobooth.co.uk
We offer a glamorous photo booth experience across Essex, Suffolk, Norfolk, Kent, London and the rest of the UK.

Toastmasters:
Mark Greatbatch – Toastmaster
www.yourweddingtoastmaster.co.uk
As a professional Toastmaster and Master of Ceremonies I believe I can bring a level of expertise to the planning and orchestration of your day which is unrivalled.
Ted Prior – Toastmaster
www.toastmaster-tedprior.com
Should you wish, your Toastmaster will be able to help you plan your special day by providing helpful advice and information gained from the experience of attending many Weddings.
Keith Reading – Toastmaster
www.toastmasterdirect.co.uk
As your professional Toastmaster, Keith will ensure that your special day runs smoothly and according to your requirements. He will put that little bit extra into your special day and make it an Extra Special Day for you to remember forever.

Videographers: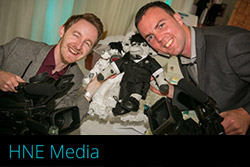 Simply Wedding Movies
www.simplyweddingmovies.co.uk
Steve and Kim at Simply Wedding Movies, Professional Unobtrusive Videography. Simply Wedding Movies creates stunning contemporary wedding films. We work closely with our clients to produce videos that tell their story, their way.
3 Cheers Media
www.3cheersmedia.com
Matt creates videos that have a lasting impression. Cinematic memories of a day in the lives of couples that will never be forgotten… their wedding day. A big part of making the day an everlasting memory is by capturing it on film.
HNE Media
www.hnemedia.co.uk
James Garrett at HNE Media specialises in the filming of Weddings. We blend in with the guests to capture everyone looking relaxed and natural, using our HD cameras to capture stunning video footage.
CCS Video
www.ccsvideo.co.uk
Robert Campbell at Creative Solutions Video Services Company, our goal is not only to film and edit beautiful videos, but to be especially sensitive to your needs, and be graciously polite to your guests.
Spotlight Weddings
www.spotlightweddings.co.uk
Anthony at capture your priceless moment, because that is exactly what your wedding day is, a priceless moment, simply one of the most amazing days that you will experience in your life!
Rideout Productions
www.rideoutfilms.com
David at Rideout Productions with over 10 years of wedding videography experience, Rideout's modern and cinematic approach to wedding video is very different to our competitors.
Skyline View
www.skylineview.co.uk
Steve at Skyline View who offer ground and aerial filming for the complete package.

Wedding shows & magazines:
www.mainweddingsandevents.co.uk
The Main Event Co.UK Ltd
www.mainweddingsandevents.co.uk
Absolute Bridal Magazine